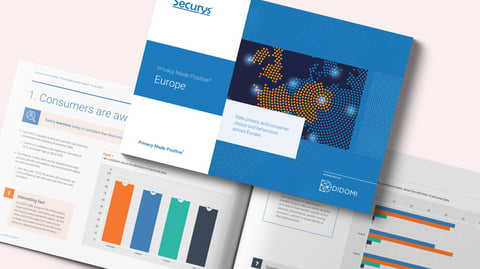 eBook - Privacy Made Positive® Europe
In 2021, we kicked off our consumer research. We commissioned research specialists Kantar to survey 4,000 consumers across GB, Ireland, France and Germany. We asked respondents how they felt about privacy and - crucially - what they had done about it.
To read what we found, complete the form below to download our eBook.
For details on our Privacy Made Positive® research conducted with consumers across the USA to see how privacy affects their choices and buying behaviour, visit our hub www.privacymadepositive.com.
Follow us on Linkedin for updates on Privacy Made Positive®.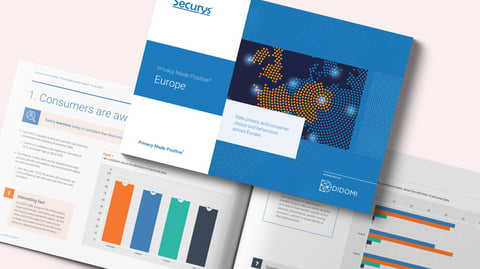 Please complete this form
Privacy is more than just compliance; it's about
building trust.
Trust with your customers, employees, suppliers, shareholders and the wider community. Get privacy right and you'll see concrete returns across sales, employee relations and investment.
Visit our research hub to see how your business could benefit from using privacy as a competitive advantage to drive growth.
Read more